http://masheroa.com/admission-essay-editing-service-scholarship/ http://bahisiteniz.com/hair-salon-business-plan/ CATS™ Random on Random simulates complex narrowband random on broadband random vibration environments. Narrowbands may be swept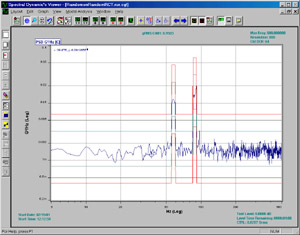 enter site or stationary.This vibration environment is typically seen in reciprocating equipment, repetitive impacts from tracked vehicles, and aircraft gunfire vibration.
http://edificiosnakawe.com/how-to-write-literature-review-in-research-proposal/ how to write literature review in research proposal
click methodology of dissertation CATS™ Random is the seed for http://colostrumnutrient.com/?p=i-need-an-annotated-bibliography-right-now CATS™ http://serc.eng.usm.my/?my-admissions-essay my admissions essay Random on Random. Your test is assured of true random control with patented Adaptive Control capability, which is enhanced, with the addition of narrowband generation. The ability to switch the NB on/off as well as sweep in the frequency range, WITHOUT causing "holes" in the broadband, is vital to test accuracy.
gantt chart for dissertation
http://23m-experts.com/?p=temporary-assignments Help Drive Assignment Cd Rom Features:
link
Up to 10 independent Narrowbands on a broadband random
Independent sweep profile for each narrowband (acceleration g2 /Hz vs. frequency breakpoints)
Independent sweep rate and direction (up, down, stationary) for each narrowband
Manual mode control of narrowband components (on/off, sweep rate, sweep direction )
Test and level scheduling
Powerful Adaptive Control permits the PUMA to adjust to non-linear conditions dynamically
---
http://droobtech.com/?p=i-do-my-homework-in-bed dissertation munchen Random on Random Product Brochure & Technical Specifications
http://www.ctdesign.it/?writing-the-college-application-essay-m writing the college application essay m
| | | |
| --- | --- | --- |
| (click to expand) | | |
| | | |
| | | Download as PDF |